Eve's World locative game | 2015
Eve's World is a mobile adventure game for game design training (CodeRed Project). We co-designed the game with Eleni Kolovou and Alexander Charisis. By playing the game on their mobile devices or out in the street, players follow the adventures of Eve helping her through game design and development to save her world!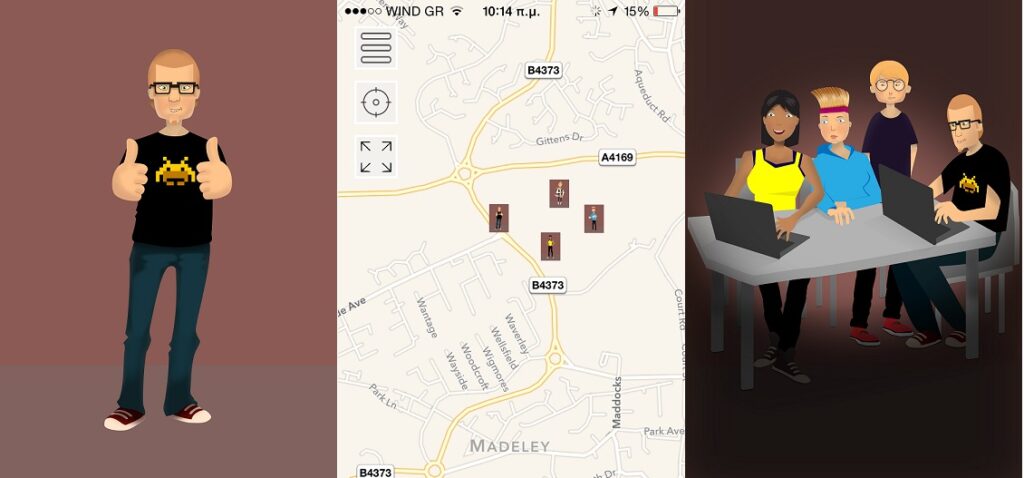 Eve's World for Android is an interactive storytelling game promoting game design qualities and processes as a motivational incentive using the CodeRED curriculum. Android users can download the interactive storytelling game by downloading it from this link. The game has been also developed in the open source ARIS platform as a location based game for iOS users.
Eve's world for ARIS is a Location Based Game using the ARIS Games platform, for iOS devices (iPad, iPhone, iPod Touch), teaching users the basics of Location Based Game Design development as well as integrating content of the CodeRed curriculum, in a unified experience. PCs, Quests and other information appear in specific locations on the map, although one can play and complete the game without physically being on the locations themselves. iOS users can download the game following the ARIS installation instructions.